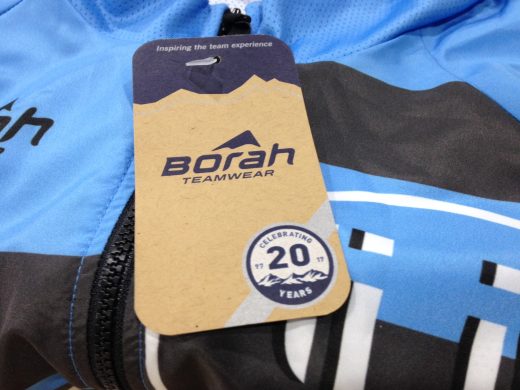 Refreshing the visual language for the Borah Teamwear brand has been a fulfilling journey for all. The small Wisconsin-based company has done a great deal to reduce its carbon footprint over the years, but their communications weren't showing or telling that story.
The 20th anniversary has been a great opportunity to enliven the custom sports apparel brand with new messaging, materials, and imagery that truly set this company above the competition. The new website will be launching in a couple of weeks, and then I'll share more of the story. Meanwhile, I could not wait to share the new recycled kraft hangtags!
As with many other clients, I thoroughly enjoy working with the talented in-house creative staff. By fully engaging them in the brand evolution process, there is no question of buy-in and no training needed. In the case of Borah Teamwear, I also work with their existing contractors as well as several from the Whereabouts Marketing talent pool. My role is to guide and harmonize their creative work.